CAVENDISH BANANA
The India is Biggest exporter of bananas in the world due to its special characteristics of soil and climate, which is why the Indian banana is known for its quality and flavor in the international markets in Europe, Asia and North America and other countries, our exporting / trading bananas are carefully selected by our quality assurance team and then packed under our registered brand 'DAZZ Fresh Banana' or Customers OEM brand name basis. We source the bananas from banana plantations in South India especially the ones grown around the hills of Western Tamil Nadu. We have adopted 100% drip irrigation technology and have chosen a suitable area with an ideal climatic condition to cultivate the bananas. All the bananas are of same origin, variety and quality. We use hygienic containers to pack the bananas.
There is a huge demand for fresh Cavendish bananas across the world. Fresh Cavendish Banana is cultivated with all technical assistance required to produce fruit that meets our quality specifications. Our farm is one of the largest Green Cavendish cultivating areas in the country adopting cent per cent drip irrigation technology and most ideal climatic condition for cultivating banana surrounded by Hills of Western Ghats and other places in India.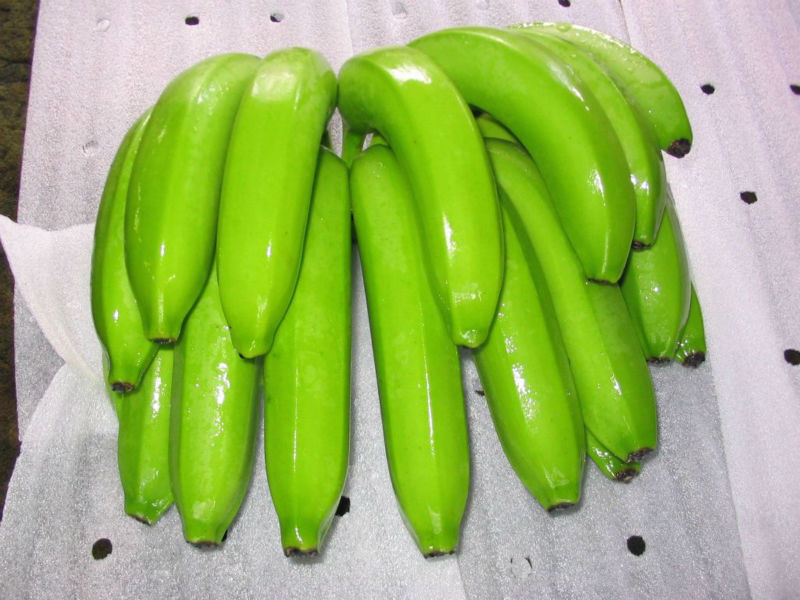 CAVENDISH BANANA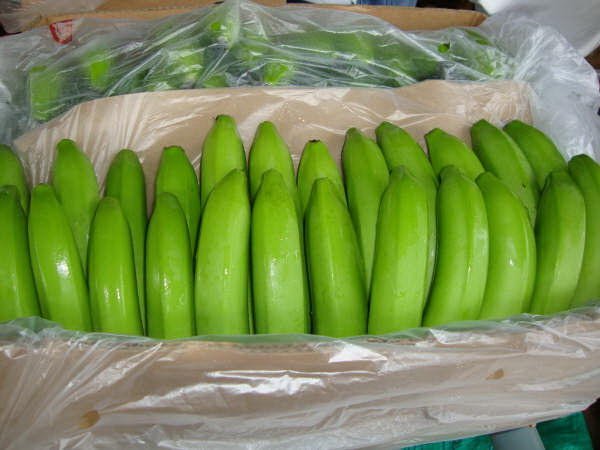 CAVENDISH BANANA PACKING TYPE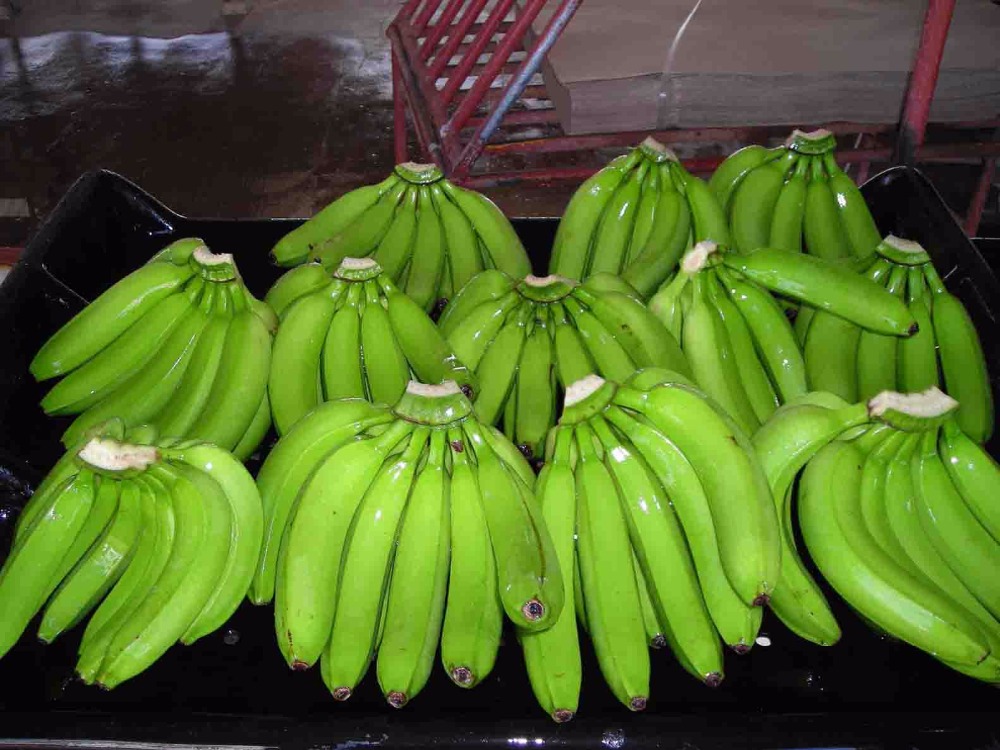 CAVENDISH BANANA
CAVENDISH BANANA

Variety
Green Cavendish Banana
Origin
India
Availability
52 Weeks or 365 Days
Fruit Diameter
38 mm - 42 mm
Age of Fruit
10 - 11 Weeks
Finger Length
min 18 cm -25 cm Big
15 cm Small Pulp to tip
Packing
13 to 13.5 kg Net
Gross Weight
14.1 Kg Box
Temprature
In Refer13.5 degree
40 Ft Ref Container Loading Capacity
1540 Boxes
PACKAGING & BAGS
We at DAZZ EXPORTS provides a wide range of packaging options to our buyers as per their customized requirements. We always prefer high quality packaging material only to preserve the flavour of commodities and keeps it away from any damages.Carton box in 14.1 kg packing can be provided. Any other packaging requirement of buyer can also be fulfilled without any hassles.