TURMERIC FINGER
Turmeric is used to flavor and to colour foodstuffs. It is a principal ingredient in curry powder. Turmeric oleoresin is used in brine pickles and to some extent in mayonnaise and relish formulations, non-alcoholic beverages, gelatins, butter and cheese etc. The colourcurcumin extracted from turmeric is used as a colourant. Turmeric is also used as a dye in textile industry. It is used in the preparation of medicinal oils, ointments and poultice. It is stomachic, carminative, tonic, blood purifier and an antiseptic. It is used in cosmetics. The aqueous extracts has biopesticidal properties.
TURMERIC BULB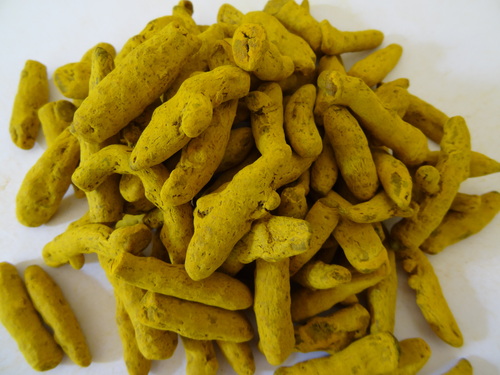 TURMERIC FINGER
TURMERIC FINGER
TURMERIC FINGER

Type
Finger Polished/Bulbs Polished/Finger Unpolished/Bulbs Unpolished
Flexibility
Hard
Foreign Matter
1%
Defectives
3%
Moisture
10%
Total Ash
7%
Lead As PPB
2.5
Chromate Test
Negative
PACKAGING & BAGS
We at DAZZ EXPORTS provides a wide range of packaging options to our buyers as per their customized requirements. We always prefer high quality packaging material only to preserve the flavour of commodities and keeps it away from any damages. Jute Bag in 25 and 50 Kg packing can be provided. Any other packaging requirement of buyer can also be fulfilled without any hassles.